What is that exactly? That would be one of those weekends that turns out to be unexpectedly great. Why so great? Well... I shall tell you.
Friday night was girls night! It was originally planned with Claire, Stacey and Julie... but ended up being just Claire and I. (Stace and Julie... we will plan another!!!) Claire and I decided to head to this bar right down the street from me, Charlie Brown's, since neither of us had been there before.
Neighborhood bars are great... this was true for us on Friday night. Claire and I had a great time gabbing, drinking, and taking in all the sites.
Saturday morning (not sure how) Claire and I got up and went for a short and sweet little run through my neighborhood. Despite its early morning chill, it was great to get up and go running... and gave Claire and I even more girly time!! Saturday afternoon consisted of me heading to dance and working my butt off. It was really great, but made me realize how much I still had to work on!! Jay had a pool tournament all weekend long...
So I finally got him to myself Saturday night so we could have dinner. Spicy Basil! Yummmm, thai food!
Sunday morning...he was back up and at it again. I kept myself amused my adding some crystals to my dance dress! Sparklies! I bought myself three different colors to be added to the dress...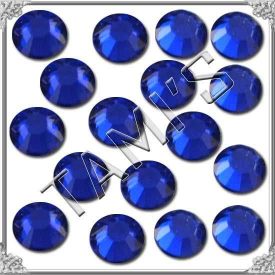 Cobalt Blue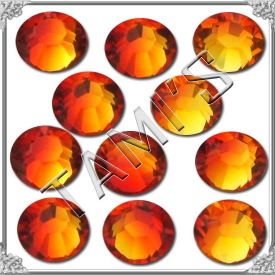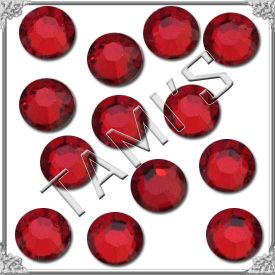 Fireopal and Siam Red
I purchased said sparkly additions at
Tami's Place
which I found while perusing the dance forums. Beautiful crystals and super quick delivery!!!
A close-up of the colors of my dress
Ignore my crazy face...but for this competition I had just a few crystals on my dress
I added more all over the dress and could easily have spent all day gluing down those teeny-tiny crystals. Luckily... I had planned a private lesson for Sunday afternoon, to work on all those things that I haven't been doing well... and didn't know how to do at all.
The first thing on the lesson plan? Learning to do toestands. What is a toestand? A toestand is essentially this:
Only we do them in our hardshoes. Its basically the same concept (so says my teacher), you plant your shoe into the floor on the tip and pull up. Plant and pull. Like a giant rubber band. I understand the concept, but the actual maneuver is not quite there (without the help of a ballet barre for balance). But it will be.... I am determined! In the meantime, a few shots of our more experienced dancers doing toestands.
Toestands are not just for standing in one place... they are usually integrated into a step and therefore must be done while continuing to dance and move. Like I said.... I am working on it!!!
Sore leg muscles are my intro into this week... but it was totally worth it!